What Issues Do Condominium Law Attorneys Handle in Illinois?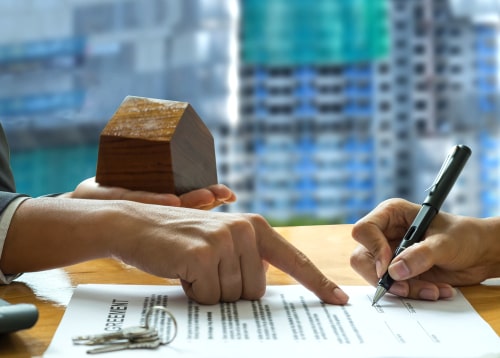 Condominium law in Illinois is a field of law that handles the different complexities involved in the laws and regulations that govern legal issues regarding condominium associations, condo owners, and more. If you live in Illinois and need assistance in a matter related to condominium law, such as selling a condominium, contact a qualified lawyer to obtain the professional guidance you need.
Three Key Issues Handled by Condominium Law Attorneys
Governing documents and association bylaws – One of the primary responsibilities of condominium law attorneys in Illinois is assisting with creating and interpreting governing documents and association bylaws. These legal instruments establish the rules and regulations that govern the community and address matters such as assessments, maintenance responsibilities, and dispute resolution procedures. Attorneys ensure that these documents comply with state laws and protect the rights and interests of both individual condo owners and the association as a whole.

Condominium association disputes – Condominium law attorneys often find themselves representing clients involved in disputes with their condominium associations. These disputes can arise from a variety of issues, including disagreements over maintenance repair responsibilities, assessment disputes, enforcement of bylaws and rules, and conflicts between unit owners. Attorneys help their clients navigate these disputes by providing legal advice, negotiating settlements, and, if necessary, litigating on their behalf to protect their rights and interests.

Developer and construction defects – Another crucial area where condominium law attorneys play a vital role is in cases involving developer and construction defects. Lawyers help condo associations and individual unit owners seek legal remedies for defects in design, construction, or materials that may arise during the construction or development process. This may include pursuing compensation to cover repairs and damage caused by such defects. Lawyers work to ensure that developers are held accountable for any negligence or breach of contract, safeguarding the rights of condo owners.

Compliance with state and federal laws – Of course, condominium lawyers are skilled at helping associations and condo owners handle complex state and federal laws that apply to condominiums. Regulations regarding fair housing, insurance requirements, environmental laws, and other legal issues are areas where condominium lawyers can be especially helpful.
Contact an Arlington Heights, IL Condominium Law Attorney
From assisting with governing documents to resolving disputes and ensuring compliance with state and federal laws, these attorneys are instrumental in protecting the rights and interests of their clients in this area of law. For legal help from highly competent legal professionals, contact the experienced Cook County, IL condominium lawyers with Dickler, Kahn, Slowikowski & Zavell, Ltd.. Call 847-593-5595 for a private consultation.