Will My Medical Malpractice Case Result in a High Dollar Outcome?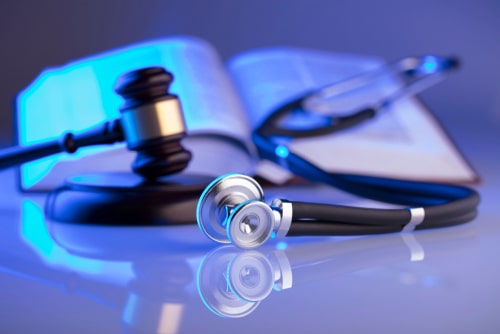 When pursuing a medical malpractice case, one very common question is whether the potential for compensation will be substantial. While the outcome of each case is unique and depends on various factors, understanding the key elements that influence the value of a medical malpractice case can help set realistic expectations. If you are looking to pursue a medical malpractice case, contact an established lawyer to help you pursue the compensation to which you may be entitled.
Factors That Contribute to the Value of a Medical Malpractice Case
The first factor that will need to be examined when discussing the potential value of a medical malpractice claim is the severity of the injury. The more severe the injury, such as those featuring permanent disability, loss of bodily functions, or wrongful death, typically results in higher compensation due to the long-term impact on the person's life and potential future earnings.
The second factor is the cost and need for past, present, and future medical expenses. Medical treatment can be very expensive, especially when injuries are severe. Expenses may involve surgery costs, hospital stays, medication, rehabilitation, and ongoing care. Additionally, future medical expenses may be considered, especially if the jury requires long-term or lifelong treatment as a result of the malpractice. Future medical expenses may also be considered, especially if the injury requires long-term or lifelong treatment.
The third factor involved in medical malpractice cases involves lost income and earning capacity. For example, suppose the medical malpractice results in the person's inability to work or sustain themselves or significantly reduces their earning capacity. In that case, the potential compensation may reflect the lost wages and future income opportunities. Age, occupation, education, and the impact on the injured person's career trajectory are considered when calculating economic damages.
The fourth factor involves the non-economic damages in the case. These are well known in Illinois personal injury cases and often involve the damages you cannot see, like pain and suffering, loss of enjoyment of life, and more. The extent and duration of the injured individual's pain and suffering, as well as the impact on their quality of life, are evaluated to determine the appropriate compensation.
Please also remember that medical malpractice falls under the umbrella of personal injury in Illinois. As a result, those injured in medical malpractice cases will have two years to pursue a claim. If you miss the two-year deadline, your chance to seek compensation will likely be lost.
Contact an Arlington Heights, IL Medical Malpractice Lawyer
For legal guidance you can count on, contact the skilled Cook County, IL medical malpractice attorneys with Dickler, Kahn, Slowikowski & Zavell, Ltd.. Call 847-593-5595 for a private consultation.