How Will Chicago's Decarbonization Strategy Affect Condominiums?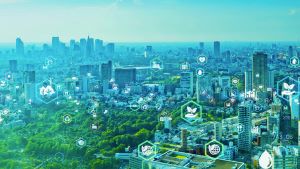 In the 21st century, global climate change is an increasingly important issue that concerns individuals, businesses, and governments. To help address this issue and limit activities that could accelerate climate change, governments at the national, state, and local levels are taking steps to implement new policies that are meant to reduce carbon emissions and improve energy efficiency. The City of Chicago has begun to put a variety of measures in place that will help reduce emissions and achieve carbon neutrality in the future. Because Chicago's decarbonization strategy will affect multiple buildings and properties throughout the city, condominium associations will need to understand the impact of these policies and the steps they can take to maintain compliance with regulations.
Preparing for Decarbonization and Electrification
Decarbonization may include multiple types of efforts meant to reduce greenhouse gas emissions. Many of these concerns will be related to the construction of new buildings, and they may address manufacturing building materials, transporting materials to building sites, and equipment used during construction. During a building's life cycle, decarbonization may be related to the operation of a building, including the use of heating, cooling, and ventilation systems, as well as the materials and equipment used when performing repairs and maintenance.
Electrification is an issue that is related to decarbonization, but it may involve separate concerns. To achieve carbon neutrality, the City of Chicago's goal is to replace systems that use natural gas or other forms of fuel with electrical equipment. This may include converting water heaters, furnaces, and air conditioning equipment to electrical systems. Appliances such as gas stoves within residential units may also need to be replaced. However, even if a building or property fully converts to electrical equipment, it may still rely on a power grid that uses electricity generated from natural gas or coal. Because of this, true carbon neutrality will require changes to community infrastructure in addition to modifications by property owners.
Condominium associations can begin to prepare to meet decarbonization requirements by gaining a better understanding of the energy use of a building or property. Currently, Chicago requires residential buildings of over 50,000 square feet to report their energy consumption on an annual basis. The Chicago Energy Rating System also requires to display information about energy performance on a public placard. By performing energy audits, a condo association can compare a property's current performance with other similar properties to determine what improvements may be made.
As decarbonization efforts continue, associations can use the information gained from energy audits to create master plans that will allow them to meet targets for energy efficiency. This plan can address equipment replacements and other efforts that will be taken to reduce carbon emissions and convert to electrical energy. By putting short-term and long-term goals in place, an association can prioritize energy efficiency and reduce operating costs for its members while taking steps to meet the City of Chicago's requirements for decarbonization and electrification.
Contact Our Chicago Condominium Law Attorneys
It is clear that environmental concerns will be a significant issue that condominium associations will need to address in the near future. The City of Chicago has a goal of reducing building emissions by 62 percent by 2040. Meeting the requirements put in place by the city will involve a variety of complex concerns, but with the proper legal help, condo associations will be able to address these issues properly. At Dickler, Kahn, Slowikowski & Zavell, Ltd., our Cook County condominium association lawyers can provide guidance in these matters, and we can work to address any legal issues related to construction, maintenance, repairs, and the costs of replacing equipment. To learn more about our services, contact us at 847-593-5595.
Source:
https://www.chicago.gov/content/dam/city/progs/env/2022/Final-2022-Building-Decarb-City-Document.pdf
https://condolifestyles.net/past-issues/autumn-2022-buildings-environments/