What You Need to Know About Dogs Restrictions and Condo Associations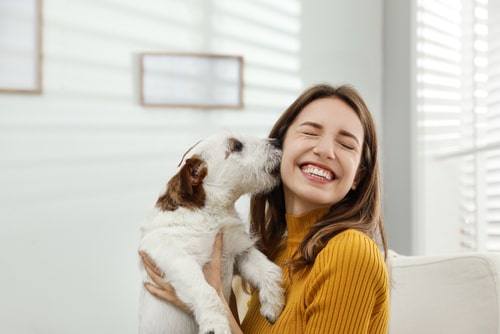 Dog lovers and those who would prefer not to have dogs around must often cooperate in communal living environments like condos. Most dog owners are unwilling to give up their pet, who they may view as a member of their family. However, there are limits to what a condo association must legally accept when it comes to pet ownership. Some condos are not pet-friendly at all and bar residents from owning a dog entirely. Others restrict the breed and size of dogs permitted to live on the property. However, there are a wealth of legal exceptions that may apply to some dog owners, allowing them to have a dog in a condo that generally prohibits dogs or certain types of dogs. Yet, it is also important for condo associations to be able to exclude aggressive dogs from the premises and to enforce certain rules that apply to dogs and their owners, such as a requirement that dog owners pick up their dog's excrement right away. If you live in or plan to move into a condo with a condo association, you may want to speak to an attorney regarding whether your dog can join you in living there.
Important Facts About How Condo Associations can Regulate Dogs
Many dog owners (or "parents") have concerns about how their condo association can impose restrictions relating to their pet. Important information you should know includes:
Service animals must be accepted - In nearly all circumstances, a condo association must allow a person with a disability to reside there with their service animal, even if the service dog is of a breed or size not normally allowed. However, service animals can still be evicted if they misbehave excessively. Similarly, having an emotional support animal should not be grounds for denying your application for housing. However, emotional support animals exist in a legal gray area.

Breed and size restrictions may apply - Generally, a condo association may limit the size and breed of pet dogs allowed to live on the property. This is often done for safety reasons, as aggressive breeds may pose a danger to young children and large dogs can unintentionally injure someone. There are some questions as to whether these limitations are permissible.

Fines can be issued - If your dog is allowed to live in the condo with you, you can be made responsible for preventing the dog from creating sanitation hazards or engaging in nuisance behaviors. Many condo associations will fine pet owners who do not pick up their pets waste or allow the dog to damage a common area.
While having a dog can be a great joy, it is also a great responsibility. It is generally the duty of a pet owner to comply with any regulations imposed by your condo association.
Contact a Cook County Condo Association Dispute Lawyer
If you have a legal issue related to owning a dog in a building with a condo association, Dickler, Kahn, Slowikowski & Zavell, Ltd. can help. Our Arlington Heights condo association dispute lawyers will do all we can to keep you and your dog together and happy. For a confidential consultation, contact us at 847-593-5595.
Source:
https://chicago.cooperatornews.com/article/pet-policies-in-boards-and-associations